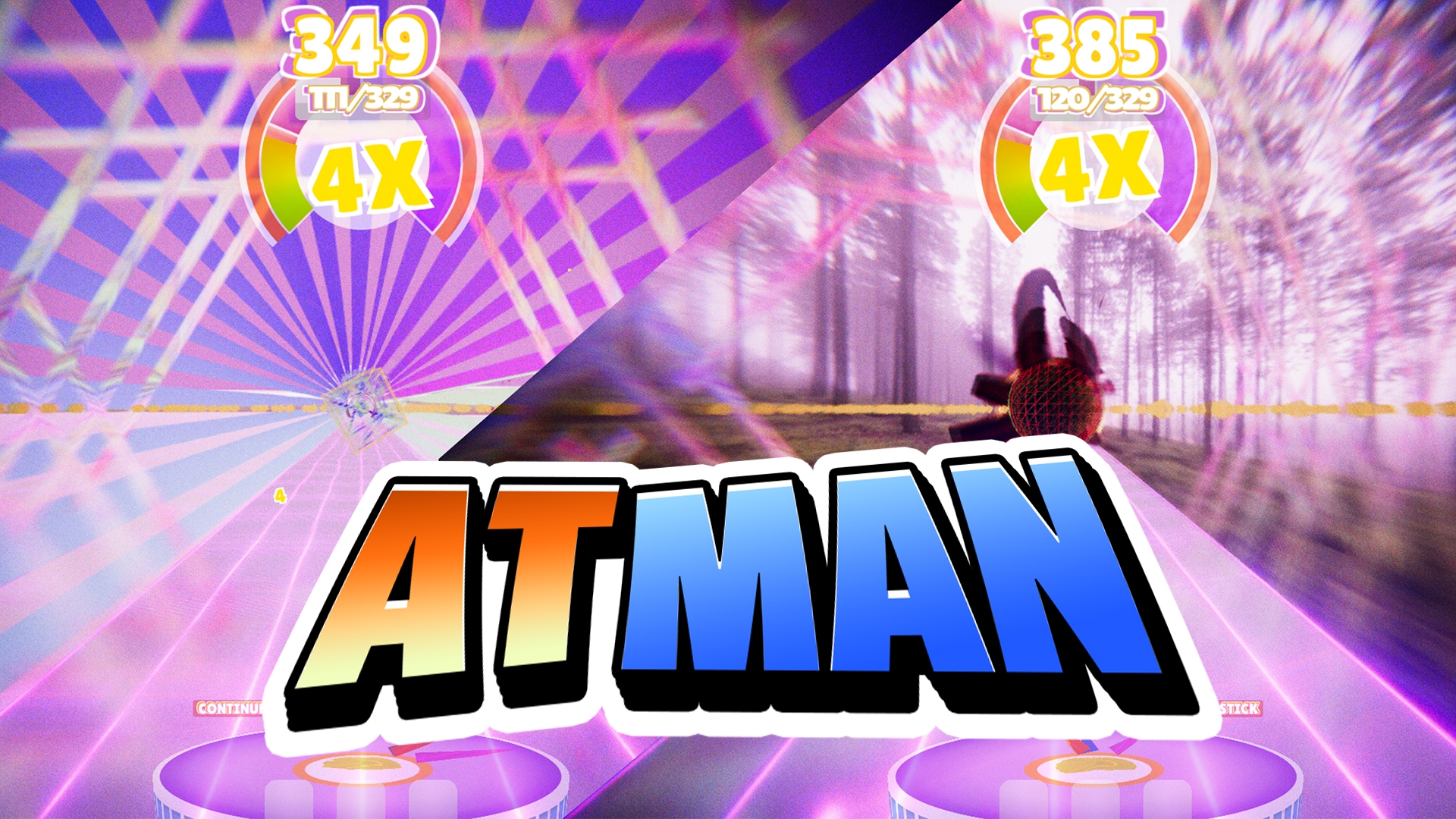 ATMAN
A downloadable game for Windows
Please take 5 minutes to give us your honest feedback after playing ATMAN to help us make a better game!
We appreciate your time.
bit.ly/atmanfeedback
ATMAN is the ultimate desk toy for a finger drummer! Essentially a psychedelic Pac-Man in first-person turned rhythm game.

ATMAN is the rhythm game where YOU decide where the beats are played. Start tapping the spacebar to the beat of the music and stick to it. Keeping a steady beat will cause your score multiplier to increase so you can top the leaderboard (hold TAB).
That being said, beat improvisation & rhythmic spontaneity is encouraged for a richer experience;
The beat bar is split up into quarter notes and triplets, so as long as you keep time to your own rhythm, fit as many beats in a bar as you like, wherever you think sounds groovy.
Free your fingers and let them drum wild!
Run from ghosts, collect rainbow cubes & use various power-ups earned by completing streaks to help you 100% each level so you can take the elevator in the center of the map to move up the ATMAN tower on to the next level even bigger, more populated and interesting than the last!
Your highscore carries over as your progress up the tower from level to level; see how high you can get without getting caught by those pesky ghosts!